Today I will feature a blogger in our group, Abhi Balani.Here is his own presentation of himself:
My name is Abhishek Balani. You can call me Abhi. I am a part time blogger. A future computer engineer. There is no single word to describe me. So, I am:

Funny; Geek; Simple; Installer; Blogger; Logical; Thinker; Software freak; Freelancer; Sensible; Dreamer; Undeniable; Escapist; Nerd; Impossible; Single Minded; Publisher; Non Political; Admirer; Hardware Junkie; Lazy; Respectful; Simple; Lover; Learner; Writer; Would be Computer Engineer; Gadgets Lover; Programmer; Internet Addict; RUDE; Unusual; Punctual; Informer; Imperfect; Unlimited; Unstoppable; Impossible; Caring ;
But I am not an option.
My simplicity is my strength.

Personally : Caring Brother, Obedient Student, Loving Son, Trustworthy Friend.

Blogging Life : I started Blogging almost one year ago ( to be definite – it was January 16, 2011 ). It took around 3-4 months for me to understand blogging, blogging rules, blogging dos and don'ts and I still learn something new everyday.

My first blog, currently my technology + entertainment blog –
geek.oddblogger.com
on which I write about general technology, internet and computer tricks tips and more. The other is
OddBlogger.com
on which I wish and try to provide the best blogging and online marketing tips.
Abhi is an unique blogger who has shown real options to win contests online.Read here about how he made 750 dollars with Blog Engage:
How to make money with Blog Engage – I made $750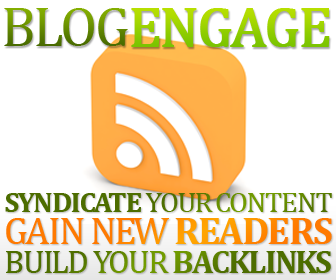 I joined Blog Engage in December 2011. And I guess, it was one of the most profitable moves in my blogging history (yeah, it's not more than two years but still). I have already written about Blog Engage community and how it's a
right place for blog promotion
. But for those who are new to my blog and Blog Engage, here's what it is all about.
Blog Engage is one of the largest online blogging communities out there. It allows us to submit your blog Article(s) that will be placed in queue and promoted by the members to the front page. It's not only the largest but one of the most interactive communities. For more information, you can read the article I linked in first paragraph.
Now, I would like to come to the main point. I know you are curious.
How to make money with Blog Engage
Join Blog Engage Guest Blogging Contests
For last few months, Blog Engage has been the main source of my income through blogging. As I said, I made
$750
in last few month from Blog Engage. If you do read my blog regularly, then you might have seen my posts about
$500
CONTESTS hosted over Blog Engage. And the good thing about contests there is that the contests are hosted one after another. The Blog Engage guy; Brian doesn't take a break. The day a $500 contest ends, Brian is ready with another $500 contest the very next day.
I think, the point is quite clear now. I participated in Blog Engage contest
#2
,
#3
and
#4
(
all are links, open and check them out
) and luckily I WON first prize of $250 in all of them. Yeah, made a Hat Trick. The second prize is of $150 and third is for $100. Many Blog Engage members have made some good money with these contests hosted by Blog Engage in about every one and a half month. Of course, you will have to write a good article and get some traffic towards your article, get likes, tweets etc (yeah, that's what contests are, and that's what contests are for). I don't think, it's a bad deal to get $s in exchange of a bit of promotion. Oh yes, how can you forget about the traffic YOU/WE are going to have back from Blog Engage and solid PR4 back links.
There is a contest currently being hosted on Blog Engage, that is,
contest #5
. Maybe, you are a bit late to participate, there are only two days left to submit your entries. And 15 days left for article promotion and the winners will be announced. If you can't prepare an article in two days then you can just wait for the next one (I am sure Brian will be having more. At least, I hope so. Brian, are you listening?)